We develop and manage IT Service projects with reliability and efficiency. Equipped with the technical skills to solve complex issues that arise, our Project Management Office (PMO) offers a variety of project management services.Obstacles and setbacks will arise but our PMO does not allow these challenges to cause delays. We keep your project on schedule and your business goals on track. We attempt to proactively anticipate problems before they arise.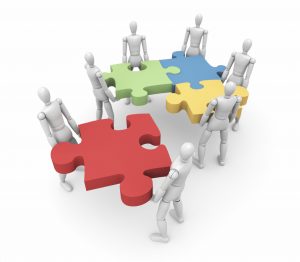 Communication is critical. Our team keeps you posted at every stage of the project with detailed plans in advance, regular reports, and updates until we close out the project. Our specialty is working on projects that have sites and locations distributed across the country. We work with third party engineering and project management teams on an ongoing basis.
End-to-end solutions include: engineering, estimating, procurement, contracts, scoping, risk evaluation, and implementation management.
Our PMO is equipped with experienced project managers and coordinators with the expertise to make sure your project rolls out exceeding all your expectations, on time, and on budget.
All successful network installations require proper planning. With every installation we produce a detailed Implementation/Project Plan, which includes a detailed schedule with tasks, milestones, responsibilities, and completion dates.
Typical Project Management Services Include:
Project plans showing time lines, contacts, dates, and engineers to be used in electronic format.
Milestone tracking with predecessors and dependencies
Onsite scheduling and coordination
Real time status reports with email confirmations
SLA tracking
Final system acceptance certification
Coordination meetings – Intervals to be set by the customer
Dedicated project manager bears responsibility for completing project tasks as identified in SOW.