Here is the service we offer and resell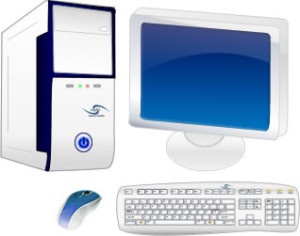 If you are looking for Good and cheap Voice over IP service click the option below.
Outgoing
1 minute = $0.022 per minute.
Incoming
Per minute (Inbound) DID'S
$2.99 per month / $0.0349 per minute
Setup Fee: $1.99
Billing Increment: 6 seconds
Channels: Unlimited**
Intended Use: Any
Flat rate (Inbound) DID'S
$6.99 per month / $0.00 per minute*
Setup Fee: $1.99
Billing Increment: not applicable
Channels: 2
Intended Use: Residential, up to 3500 INCOMING minutes per month
It you are looking for a VPS server or hosting.
please see links below
#VPS
servermania
Hosting Empowered
About ServerMania At Server Mania, we believe that you shouldn't have to pay through the nose to get what you need out of a host. Empowerment should be within every client's reach, no matter their budget. That's why we've always provided our customers with cutting-edge technology, backed by superior customer service and unbeatable reliability – all at a price that doesn't strain their budget.
chicagovps
ChicagoVPS.net was started with one primary goal in mind; offer reasonably priced, high quality internet solutions hosted from 6 different world-class datacenter locations across the US. Our entire infrastructure is built for performance, with only the highest grade enterprise class servers and network equipment utilized. Managed by a group of tech junkies with an acute sense for business, ChicagoVPS.net is built to please even the most particular customers.
Put simply, to provide an exceptional hosting experience and good value for a competitive price. Our focus is on quality and doing things right, the first time. Our corporate culture is that of accountability, a fact which is obvious throughout all aspects of our company. The sooner you switch to ChicagoVPS.net, the more quickly you'll realize what you've been missing.
#Webhosting
lithiumhosting
Lithium Hosting was founded in 2006 on a simple concept: good web hosting shouldn't be expensive. There was once a day when to provide affordable hosting meant you had to sacrifice service – not anymore.
Because we remain small, lean and agile, we are able to minimize overhead and offer quality service at a low price. And with a wealth of satisfied customers, we like to think that we've done pretty well so far.
We pride ourselves on customer service and customer satisfaction. We encourage feedback, criticism and feature requests. Please let us know if there is a product we don't currently offer that you might be interested in. At the same time, let us know how we are doing or what we can do to improve our service offerings and product lineups. From website design and usability to product price and features, we hope you will tell us what is on your mind.
#Audio Streaming
shoutca.st
As soon as you make a successful payment, your SHOUTcast or Icecast server will be activated immediately. No questions. Everything you need will be emailed to you automatically!
Centova Cast
AutoDJ with a lot of disk space
Reliable Servers
Free iPhone Apps & Android Apps
Radio Resource Pod
24/7 Support